Tagged with: #boiler , #fraud , #jailed , #ringleader


September 14, 2018 3:10 pm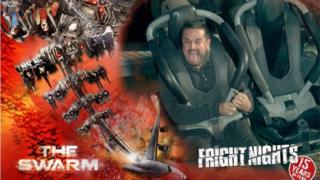 A "boiler room" fraud ringleader has been sentenced to a total of 13 years in jail after being found guilty of conspiring with five others to con 170 investors out of £2.8m.
Michael Nascimento ran a call centre where investors were told their money would go into shares in businesses such as a property development in Madeira.
Instead he spent it on Arsenal tickets, school fees and a trip to Thorpe Park.
One victim was conned while coping with depression while her mother had cancer.
Nascimento, a former boxer, was convicted of this boiler fraud along with five others: Charanjit Sandhu, Hugh Edwards, Stuart Rea and Jeannine Lewis, who last week received sentences of between two and a half and five and a half years. Another, Ryan Parker, was given a two-year suspended sentence.
According to investigators at the Financial Conduct Authority (FCA), the victim whose mother was struggling with cancer was befriended by the "salesman" of this boiler room fraud, Charanjit Sandhu.
She was conned into parting with £16,000, her life savings. Then she felt "bullied" into taking out an overdraft to hand over a further £2,500.
Another, a sophisticated financial services professional, invested £922,795. He had been asked to fly to Madeira to see the land owned by the companies and was shown around by the ringleader of the fraud, Michael Nascimento.
Nascimento had arranged to be called by friends frequently during the visit in order to appear to be a well-known business man in Madeira.
What he didn't let on was that the beautiful coastal land he was showing was far from the rough hillside plot with no planning permission that his companies had actually purchased.
Computer in the ceiling
On an unannounced visit in March 2014, FCA investigators discovered the boiler room companies occupied more than one office.

They later discovered CCTV footage that suggested that, while they were there, Nascimento's personal assistant, Jeannine Lewis, was trying to hide a company computer in a ceiling panel.

She told investigators it was part of a "clear-desk policy".

Compared to the relative ease with which such scams can be set up, bringing them to justice is hard.

The FCA says it is the second-biggest criminal prosecution it has undertaken, involving four million documents, 142 witnesses, analysis of 65 UK bank accounts and five years of investigators' time.

It cost £1.2m – compared with a fraud worth £2.8m.

Even with such stark and plentiful evidence, it has taken five years to get this relatively minor fraud investigated and successfully prosecuted through the courts.

Tags: boiler, fraud, jailed, ringleader


Categorised in: Business

This post was written by All Charts News