Tagged with: #frozen , #ministers , #permission , #since


May 22, 2018 11:56 am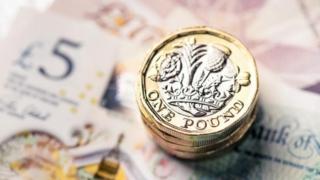 The UK government is launching a legal bid to break open a £400m charity fund that has lain untouched since 1928, to pay down the national debt.
The National Fund was set up with an anonymous donation of £500,000.
But it has been stuck in legal limbo for 90 years because the mystery benefactor stipulated it could only be used to pay off the debt in one go.
Despite growing over the years through investment, the fund has never come close to meeting that aim.
It has never risen above 0.066% of the national debt, which in December stood at £1.7 trillion.
Labour's shadow charities secretary Steve Reed has called on the National Fund money to be distributed to charities to "feed the hungry, house the homeless and care for the sick, as well as supporting other worthy causes".
But Attorney General Jeremy Wright, who is filing documents at the High Court urging judges to alter the terms of the trust fund, said it must be used for the purpose intended by the original donor.
Mr Wright said: "Almost 90 years ago, an anonymous donor bequeathed money to the nation and yet we have not been able to put it to good use.
"We have been working with the Treasury, trustees and the Charity Commission to find a solution consistent with the donor's original objectives of extinguishing the national debt.
"I am applying to the High Court to ask that the fund is released – and if that application is successful, the fund could be used to benefit the nation by helping to do what the original donors intended."
Barclays, which manages the National Fund, has been trying for years to get permission to use the money to make charitable grants or to turn it over to the Treasury, but any change has to be approved by a court.

The Charity Commission said it welcomed the attorney general's move, adding: "It is important that these considerable funds are applied, and applied in line with the charitable intentions of the original donor."

The idea that private donors could help pay off Britain's First World War debts gained popularity in the decade after that conflict ended.

In 1919, future Conservative prime minister Stanley Baldwin gave a fifth of his family's fortune – about £3m in today's money – to help pay down the national debt, urging others to do the same.

Tags: frozen, ministers, permission, since


Categorised in: Business

This post was written by All Charts News